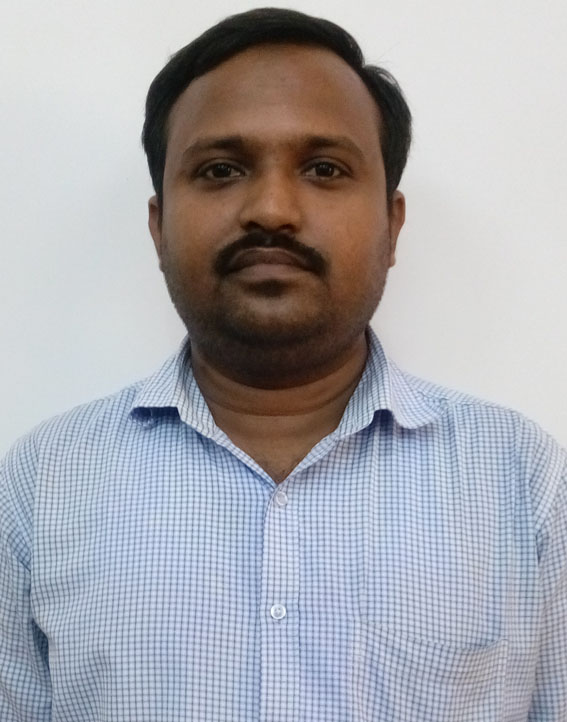 Qualification : M.Sc., M.Tech(Computer Sc. & Engg.)
Specialization : Soft Computing, Wireless Sensor Network
Designation : ASSISTANT PROFESSOR

Email. Id : rasidulkarim2011@gmail.com
Phone No. 9609163545/9083095705.
Teaching Experience:
Taught  U.G. Level Computer Science(Hons) at Derozio Memorial college as Govt. approved Part Time Teacher from 11.08.2008 to 14.07.2011.
Taught H.S level Computer Science and Computer Application at Gopalpur Popular Academy(H.S) as Assistant Teacher from 15.07.2011 to 20.12.2016.
Taught U.G level Computer science at Dhruba Chand Halder College as Assistant Professor since 21.12.2016 to till now.
Participation & Presentation of Papers in Seminars &Conferences:

Sl No

SEMINAR
/CONFERENCE

TOPIC

VENUE

YEAR & DATE

1

Two day UGC sponsored National Seminar

"Media Communication-Past & Present"

Derozio Memorial College

25th and 26th February,2009

2

One day Seminar Sponsored by Higher Education Department, Government of West Bengal  

"Global Warming – a threat to Life"

Derozio Memorial College

30th April,2009
Membership of Academic Committees:
Member of Academic Sub Committee
Member of Laboratory Sub Committee
Member of Carrier counseling Sub Committee